We take you on a culinary journey through India in this article and show you the biggest and tastiest classics of Indian cuisine. Read the previous piece if you want to see more delicious Indian meals you just must try once.
1.Biryani: spicy rice dish
Although the aromatic Biryani has meanwhile made it on many menus throughout South Asia and Southeast Asia, the rice dish is originally a typical Indian meal. It would be best described as a vegetable rice garnished with meats . You can choose from chicken, lamb or mutton.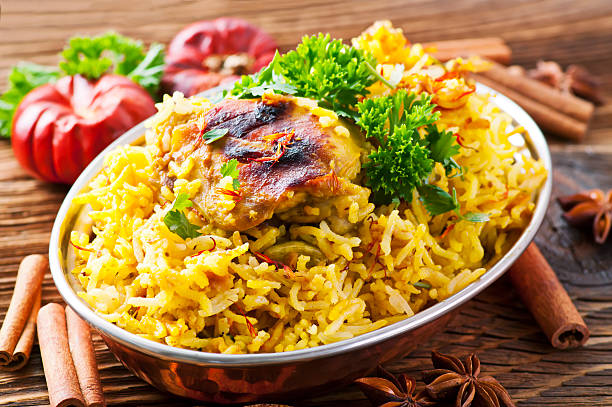 The icing on the cake is served by basmati rice, which is sautéed in ghee (clarified butter) before cooking to create delicious roasted aromas. Then it is cooked with several spices in the water. Simply delicious!
2. Dal Curry & Dal Bhat: To get really full
Dal means lentils and is an absolute staple food in India! One could call it beside the Thalis also as the second national court of the country. It is an aromatic lentil curry usually flavored with delicious …